Before last weekend I hadn't heard of Diggerland, which I do find quite strange as it is a great attraction in its own right. The website gives you an idea of what to expect here, in essence it is a digger themed theme park. The park is about an hour and a half drive for us so we drove down the day before and stayed overnight locally. When we arrived at Diggerland the kids were super excited!
On entering the park you go through the reception area and to the left there is the cafe and also a softplay area. We headed outside and straight away the kids wanted to go on the powered cars. These are an additional £1 which is inserted into the car. They provide a good amount of time for your child to drive around the track and they are great fun.
Rides
There are a lot of rides on offer, here are some of them;
Stack Attack – use your digger to see how many tyres you can stack
Crazy Carts – fun electric carts that spin around in any direction
Mini Landrovers – Your little ones can act like mum and dad by driving their own mini Landrover around the track
Sky Shuttle – enjoy spectacular views as you're raised 50ft into the air
Spindizzy – climb aboard and be prepared to be spun and spun around
On the Diggerland website they featured that Diggerland now has in all four of its parks a new Little Tikes Wheelz Play Zone. This includes an array of Little Tikes toys including dirt diggers and dump trucks. There are also sand and water tables as well as the iconic Cozy Coupe. We only saw one of the coupe cars and this was inside the soft play area. There were two sand and water tables however no sand or water in them.
Most rides and attractions are included in the admission fee with the exception of the Dodgems which is £1 per go and the coin operated rides and arcade games.
Our favourite ride was definitely the Skyshuttle it provides great views over the park.
We also enjoyed the diggers where we were able to try and hook a duck and also knock over the skittles. These were great fun for us and the children.
We also enjoyed the train ride but we weren't quite brave enough to have a go on Spin Dizzy!
The Groundshuttle was also one of our favourite rides and the kids certainly enjoyed being driven and spun around along the bumpy track.
As well as the rides there is a small park area including zip wires, a wooden castle with tunnels and slides and a small sand pit filled with toy diggers and dumpers.
Facilities
The play area was closed on our visit but we were pre warned about this on their website so we knew it would not be open. The facilities listed include car park, eating facilities, outdoor seating, gift shop etc. There is also a Diggerland camp site.
The indoor cafe and softplay area are a bit dated and the equipment could do with a refurbishment but all in all that didn't stop the kids from having fun.
The food from the cafe is very reasonably priced and tasted great.
If you have a child who loves all things digger related you can even hold their birthday party at Diggerland. They also offer adult experience days too!
Admission
I do feel the admission fees are very overpriced. We arrived at 10am and we left at 1pm. This included an hour for food as well, so technically only two hours in the actual park and we had done and seen everything. Paying on the day you can expect to pay £23.95 per adult and per child. The entrance price would have put us off from going and I imagine it would easily put off other families from visiting too. Children under 90cm go free – I do wish attractions would state an age rather than a height though.
When you factor in almost £100 to get in, on top of that then you will need to buy food and if you're visiting the gift shop this is also an added expense. Overall a very expensive day out. We very much enjoyed our trip to Diggerland and feel if the entry prices were a lot more reasonable we would visit again.
In return for this review we were sent a family ticket to visit the Diggerland Park in Devon. All thoughts and opinions are my own.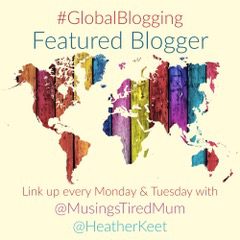 Please follow and like us: